By Jeff Spitz
Published: March 13, 2018

Doc Talk Show #13: Diverse Voices In Documentary –
A partnership with Kartemquin Films & Community Film Workshop
Curated and Co-Hosted by Jeff Spitz & Anu Rana, Program Coordinator, DVID
March 29th,  7PM – 9:30PM
Uncommon Ground, 3800 N. Clark St., Chicago
CLICK HERE FOR RESERVATIONS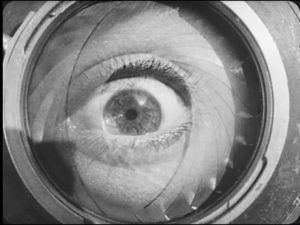 Join us for an evening of short documentaries and conversation with the filmmakers. Each month Jeff Spitz curates a fresh new lineup of inspiring docs organized around a theme. The evening includes new talent and veteran filmmakers who have the opportunity to interact with live audiences about their films, the issues they raise, and using media to create social change. Screenings include works in progress, finished shorts, and teasers and trailers for longer documentaries.
An intimate evening of food, drink, non-fiction films, filmmakers and real face to face conversation.
Admission is FREE with a suggested donation of $20.
Space is limited. Please reserve your seat in advance!
Doc Talk #13:  Diverse Voices In Documentary – featured artists/FILMS
Anu Rana, Program Director for Diverse Voices In Documentary.
Dani Jackson: BACKSIDE STORIES
Reveca Torres: DOS FRIDAS
Colette Ghunim: TRACES OF HOME
Erika Valenciana: LA MITAD DEL MUNDO
Urooj Yazdani: A DESTRUCTION