By Navajo Boy Staff Writer
Published: May 16, 2011
"The Return of Navajo Boy" was screened at the 2011 American Society for Environmental History conference in April. With support from Sylff, Linda Richards of Oregon State University and Shangrila Wynn from the University of Oregon presented the film. Filmmaker Jeff Spitz and Navajo participant Elsie Mae Begay were in attendance, along with Perry Charley, a Navajo nuclear scientist from Diné College.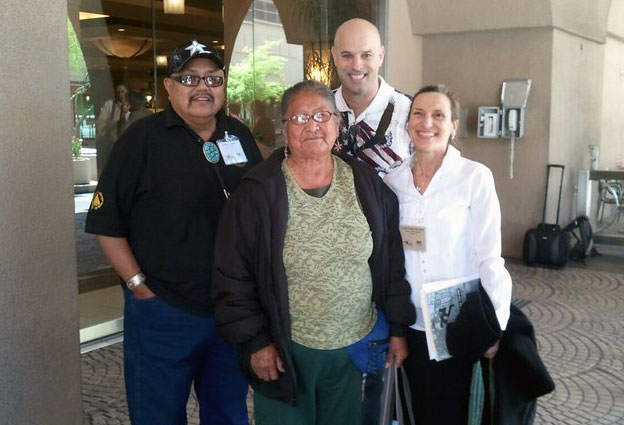 From left to right: Perry Charley, Elsie Mae Begay, Jeff Spitz and Linda Richards.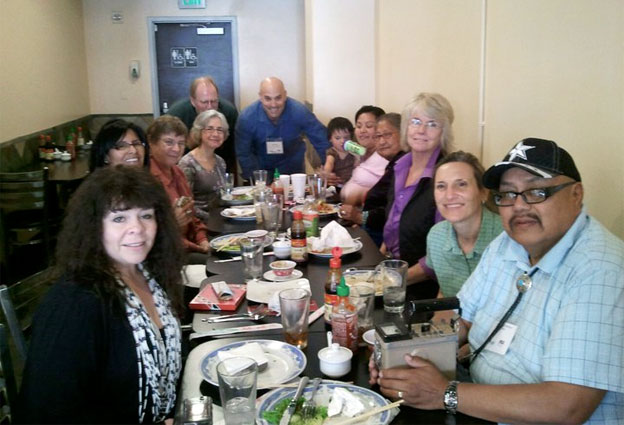 Conference attendees enjoy lunch after discussing the situation on the Navajo Nation.