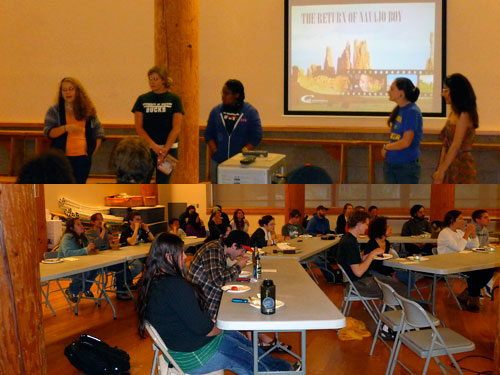 Photos courtesy of U of Oregon student Adrien Wilkie.
By Groundswell Films
Published: June 7, 2010
University of Oregon's Coalition Against Environmental Racism (CAER) screened "The Return of Navajo Boy" at the Many Nations Longhouse in Eugene Oregon on May 26th, 2010.
The event was co-sponsored by the college's The Native American Student Union. CAER is an campus group dedicated to supporting environmental justice and fighting against environmental racism.