By Jeff Spitz
Published: April 1, 2010
The Rough Rock Chapter House in Arizona recently invited Groundswell and Perry Charley to screen and discuss the film with residents.
The screening took place in the old trading post and the film was projected onto a bedsheet. Perry H. Charley, Navajo Nuclear scientist and uranium education expert appears in the new epilogue for the film. He frequently shows it to students at the tribal college, Dine College.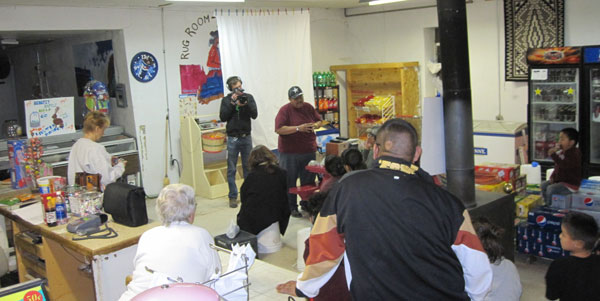 Above: Perry H. Charley, Director, Dine College Environmental Institute leads Q&A after The Return of Navajo Boy at Rough Rock Trading Post.
Perry uses the film to introduce audiences to the Navajo perspective on colonization, manifest destiny, and media. He leads discussions about the Navajo conceptions of healing, family history, native knowledge, research, teamwork and environmental science. Perry is a master teacher whose previous work experience includes heading the Navajo office responsible for the abandoned mines and uranium mills. Every agency that is responsible for the legacies of Uranium mining consults with Mr. Perry H. Charley. We are proud to work with Perry and his remarkable students at Dine College.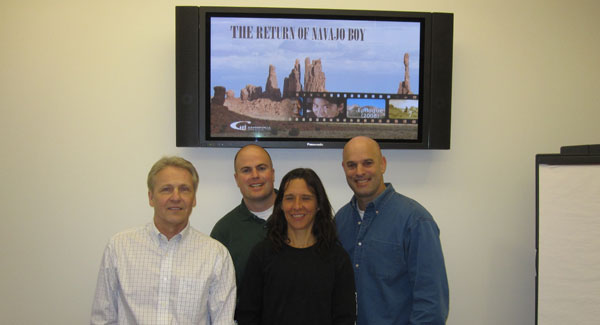 Above: Groundswell co-founder, Jeff Spitz, with the media team staff at Northern Navajo Medical Center, Shiprock, NM.

Above: Watch a slideshow of photos taken by Groundswell intern Mitch Wenkus on the recent trip to Navajo Nation.